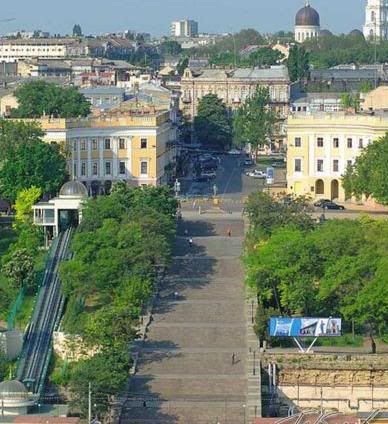 If you are looking for the ultimate experience while visiting Ukraine and want to be less a tourist and more a guest in the country, then you need a Ukraine tour guide.  By working with a tour guide, you will have the chance to see this wonderful country the way the people who live there see it and you'll be able to experience Ukraine by getting to know some of the places that most tourists don't usually get to see.  The question becomes, can you find a Ukrainian tour guide that not only speaks your language but can show you what everyday life is all about?
The answer is yes you can but you may have to be a little more flexible than you planned.
The most traditional type of tour guide in Ukraine is called an escorted tour.  This is a tour planned through a touring operator where you and a group of about 20 people are escorted throughout the area of Ukraine you happen to be with.  These are the usual tour groups that you see everywhere throughout the world and you know that they have their own unique advantages and disadvantages.
Package travel offers you a fixed itinerary that includes all of your ground transportation and hotel accommodations booked in advance.  You can schedule your time within the fixed itinerary time frame and see what you want to see in whichever city you are in.  These types of tour packages are very popular and inexpensive, but there are not the best if you want to travel off the beaten track because you will be limited on time.
Finally, you can hire your own personal Ukraine tour guide.  This is the best way of experiencing the country through their eyes and seeing things you normally wouldn't get to see.  They are your interpreter, driver, adviser, and local history buff all rolled into one and if you can afford to hire the services of a personal tour guide, you will have the most unique experience while in Ukraine.
Blog Country, Experience, Guide, guide to Ukraine travel, history buff, package travel, personal tour guide, time, Tour, tour guide, travel guide, ukraine, ukraine tour, ultimate experience