The official language of the Ukraine is the Ukrainian language. The Ukrainian language is one of the East Slavic languages similar to Russian and Belorussian. All of these languages use the Cyrillic Alphabet. There was a long period where the Ukrainian language was on a decline is use but recently the beautiful language has been making a comeback. It is used widely in the Western Ukraine where it has had a large amount of influence from the Polish.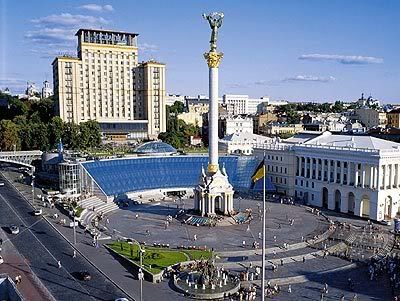 Both the Russian and Ukrainian languages are spoken in Kiev. Kiev used to be a city in which Russian was the primary language spoken but the change of also speaking Ukrainian is a notable change. This change was mainly caused by the large amount of migrants that flooded in from the western regions of the Ukraine but it also was caused by the residents of Kiev returning to using the same language they normally speak in their homes for more of their everyday matters.
Here are a few common words in English and their pronunciations in Ukrainian:
Hello—Vitayu
Good morning—–Dobrogo rankoo
Good evening—Dobryy' vechir
Please—-Proshu, bud' laska
Thank you—Dyakuyu
Do you speak English?—– Chy vy hovoryte po anglyis'ki?
Blog amount, change, cyrillic alphabet, East Slavic, English, English to Ukrainian, kiev, Language, slavic languages, ukraine, ukraine language, Ukrainian, ukrainian languages, Useful, Western Ukraine