Ukraine authorities have taken an interesting step towards banning prostitution in their country.  Anyone arrested in connection with the sex trade will have the wonderful honour of dealing with mom and dad when they get out of jail.  According to the 'Sehodnia' newspaper, law enforcement authorities have started sending letters to the parents of prostitutes telling them that they son or daughter was arrested just as he or she was selling their bodies for money.  The campaign has been put into effect in an effort to reduce the prostitution trade by having parents bring some pressure on to their kids.
The program has already had some effects on the trade.  One young woman, the newspaper reports, has quit the trade entirely after dealing with the family scandal and no peace and quiet at home for more than a week after she was arrested and her parents received the letter.  It has already reduced the number of prostitutes on the streets as many young men and women do not wish to get into arguments with their parents.
While prostitution in Ukraine is not illegal, there are laws in place concerning it and they are rarely enforced by the police.  Many Ukrainian women alone have had to resort to selling sex in order to simply make it and while the government calls it a 'national disgrace', they are doing nothing about closing down the many bordellos or stopping a lot of the streetwalkers that are commonly found in both the major cities and smaller villages.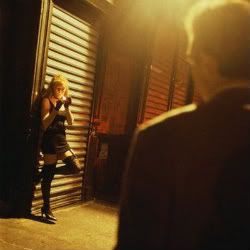 Blog bordellos, home, law enforcement authorities, Letter, letter home, mom and dad, national disgrace, prostitue, prostitute, prostitution, prostitution trade, selling sex, sex, trade, ukraine